Goobi viewer
The Goobi viewer is an open source solution for the presentation of digitized cultural assets. In addition to the pure object display, it also supports the merging of works into digital collections and a search in the entire database.
The user interface of the Goobi viewer is available in various languages and can be completely adapted to individual requirements. The content can be curated and individual pages created using the integrated content management system.
The Goobi viewer provides a variety of different interfaces for data exchange with other systems.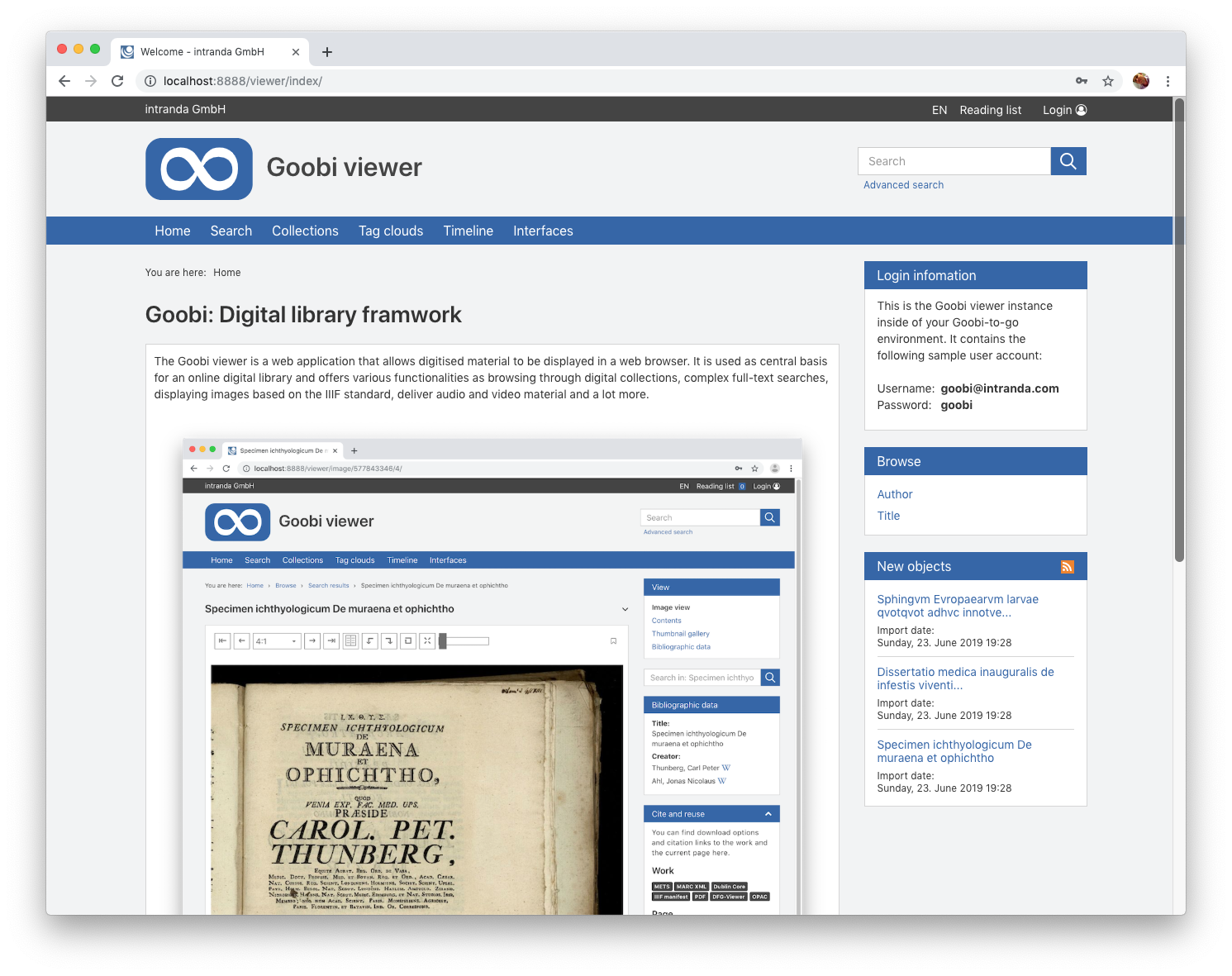 Surface
The user interface of the Goobi viewer is web-based and can be used with all current web browsers, both on desktop systems and on mobile devices. The visual appearance of the Goobi viewer can be changed as desired using your own themes and thus adapted to your desired corporate design. The integrated content management system allows free creation of additional websites and menu structures. The multilingualism of the Goobi viewer, which is also included, supports different user languages and can also be supplemented with other languages. Currently, the following languages are already supported: German, English, Spanish, French, Italian, Portuguese, Arabic and Hebrew.
Try it out with Goobi-to-go
Using Goobi-to-go, Goobi workflow can be put into operation together with the Goobi viewer on your own system without extensive installation preparations. This is particularly helpful for testing and development purposes and is possible on all common desktop systems. Detailed information can be found on the description page of Goobi-to-go.